Moerheim
Regular price

Sale price

€25,00

Unit price

per
Notify me when this style is back
Moerheim is a book we made together with Grand Opening. It tells the personal story of Bonne and the origin of Bonne Suits.

Bonne's view on fast fashion is portrayed by photographer Viviane Sassen. To imitate the hypnotising nature of consumerism that's often linked with fashion photography, Sassen made portraits of hypnotised models. Prints of these portraits were then taken to the gardens of world-famous landscape architect (and Bonne's great-aunt) Mien Ruys, in Dedemsvaart and photographed again by Guus Kaandorp and Lou- Lou van Staaveren. Bonne grew up here under the watchful eye of his mother Willemijn and his great aunt, Mien. Both passed away when Bonne was eight years old. In these childhood memories and in this significant and forming loss, lie the roots of Bonne Suits.
In Moerheim the photography is coupled with a foreword by Alma Mathijsen and two poems by musicians Camiel Muiser (Petersburg) and Rayvel Pieternella (Ray Fuego).

Size: 205 x 260 x 8 mm
Pages: 88
Language: Dutch/English
Release date: September 2021
Material: softcover
We strive to ship the same day as ordering, but most often get to it the next.

If you're not happy, it's always possible to change or return a suit. We have a 14 day return period, which starts the moment you receive the garment.

You can get another garment or a full refund, if you fill in the return form before shipping us it back in its original state.

All extra relevant information is found on the footer of our website.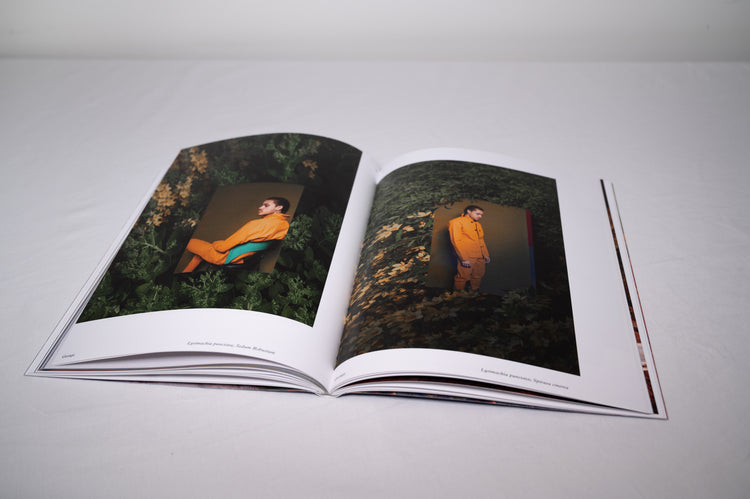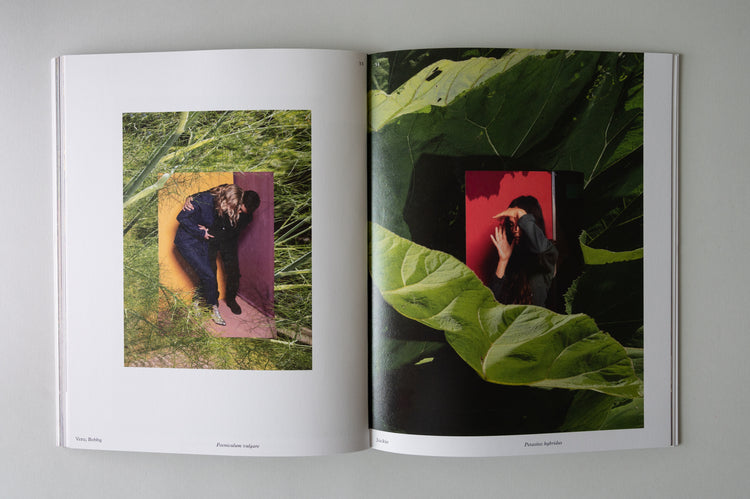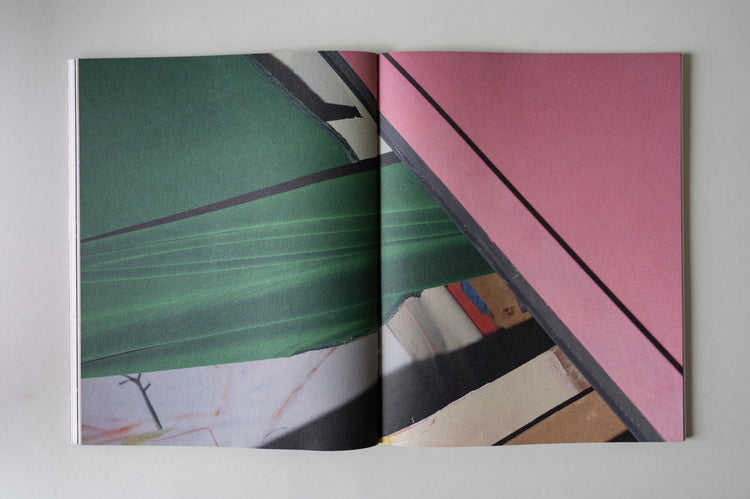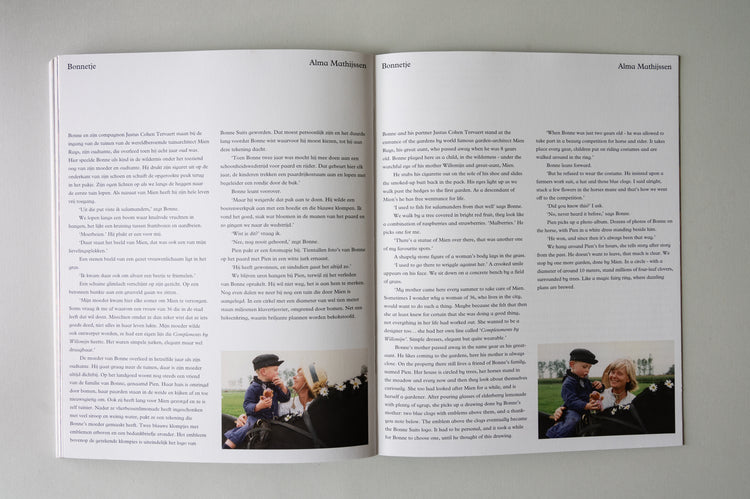 THE SUIT
The design of our suits is minimalistic. All our suits are made out of 100% cotton and consist of a jacket and pants. They are unisex and have our signature 4 patch pockets design. Durable, made for everyday wear, fit all gender and age, from XXXS to XXL.
SHOP THE SUIT