Bonne Pants
Undyed Immortal Pants
Regular price

€120,-

Sale price

€70,00

Unit price

per
Bonne Pants
Undyed Immortal Pants
Regular price

€120,-

Sale price

€70,00

Unit price

per
CHECK YOUR SIZE
Notify me when this style is back
Collection: These pants are a collaboration with Full Circle Clothing. Together we have created a circular collection: if these garments are finished, you can hand them back in with us and we will recycle them. To stimulate this process, you get a 15% discount on a new garment if you hand in your old Bonne Full Circle Pants with us. You can read more about the circularity process here or read the Life Cycle Analysis here.

The pants are released in limited quantity as part of run 16 of our Bonne Suits.

Quality: Pants are made from a heavy (380 gsm) cotton twill woven from 50% organic and 50% recycled cotton fibers.
Description: The Bonne Pants have a simple design aimed at long-lasting, everyday use with a unisex fit. The Pants have a high waist and a beautiful straight fit. The heavy cotton fabric is sturdy but soft and gives the pants a classic feel.

The design of these pants has been updated to make it a better fit for the recycling process: the zipper fly has been replaced by buttons, there is no elastic in the waistband and all labels and threads are cotton. This edition is undyed to reduce it's environmental impact further.

Size advice: We have a custom measurement chart focused on a unisex fit. This means you probably have a different size in our suits than with other clothing. It is common to have a smaller size than you are used to; we recommend checking the size chart.
Production: Handmade in Portugal.
We strive to ship the same day as ordering, but most often get to it the next.

If you're not happy, it's always possible to change or return a suit. We have a 14 day return period, which starts the moment you receive the garment.

You can get another garment or a full refund, if you fill in the return form before shipping us it back in its original state.

All extra relevant information is found on the footer of our website.
You can wash all our products. We advise a machine wash on 30 degrees and to wash colours separately. Handle with care to preserve the original look as long as possible.
We are very proud to have created these circular suits. The circularity consists of 3 parts: 1. the suit has been made with a fabric woven with recycled cotton, 2. the design of the suit has been changed in details, so it easier to recycle it, and 3. to stimulate you to help us recycle the garment at the end of it's life, you get a 15% discount on a new style of you hand in your old Bonne Full Circle Suit. For us, it is a new step toward a suit for life. At the bottom of the page you can find links to a Life Cycle Analysis of this suit and instructions on how the returning of the suit works.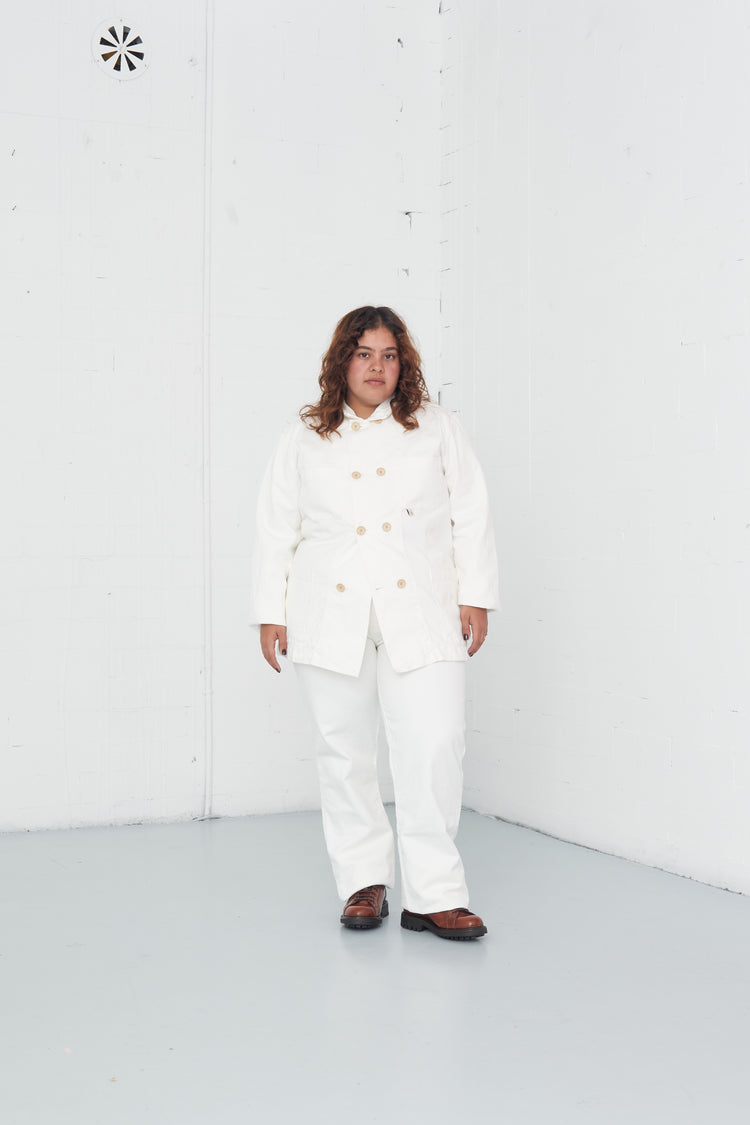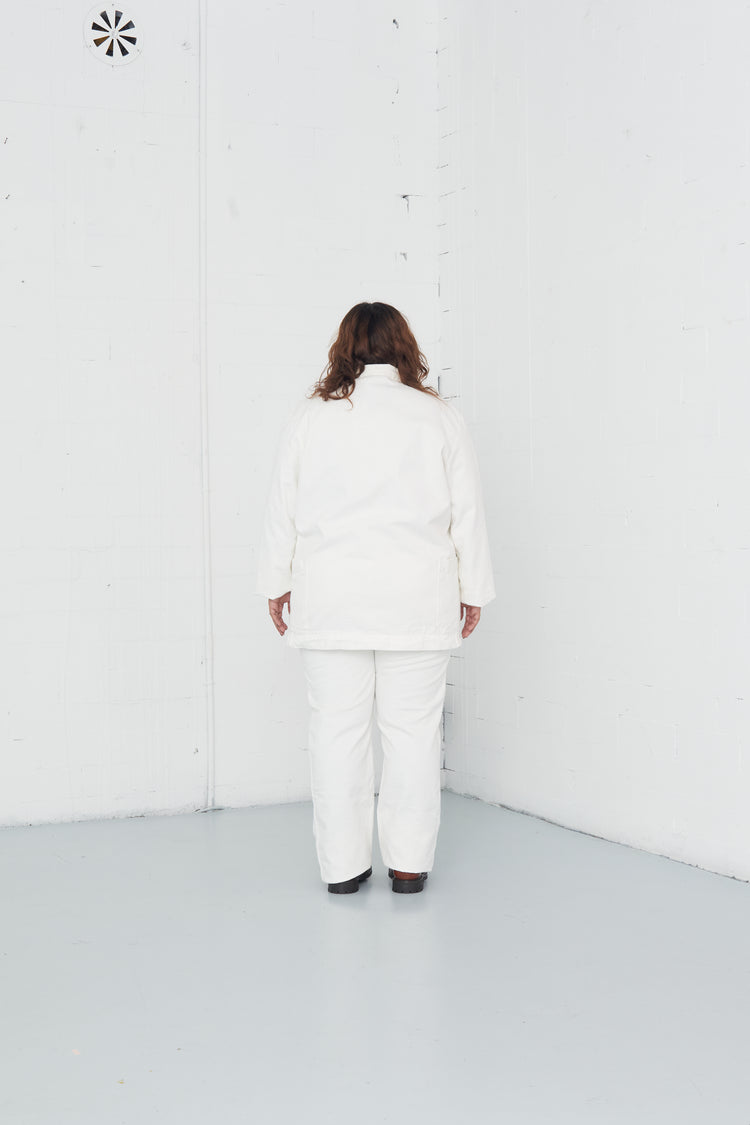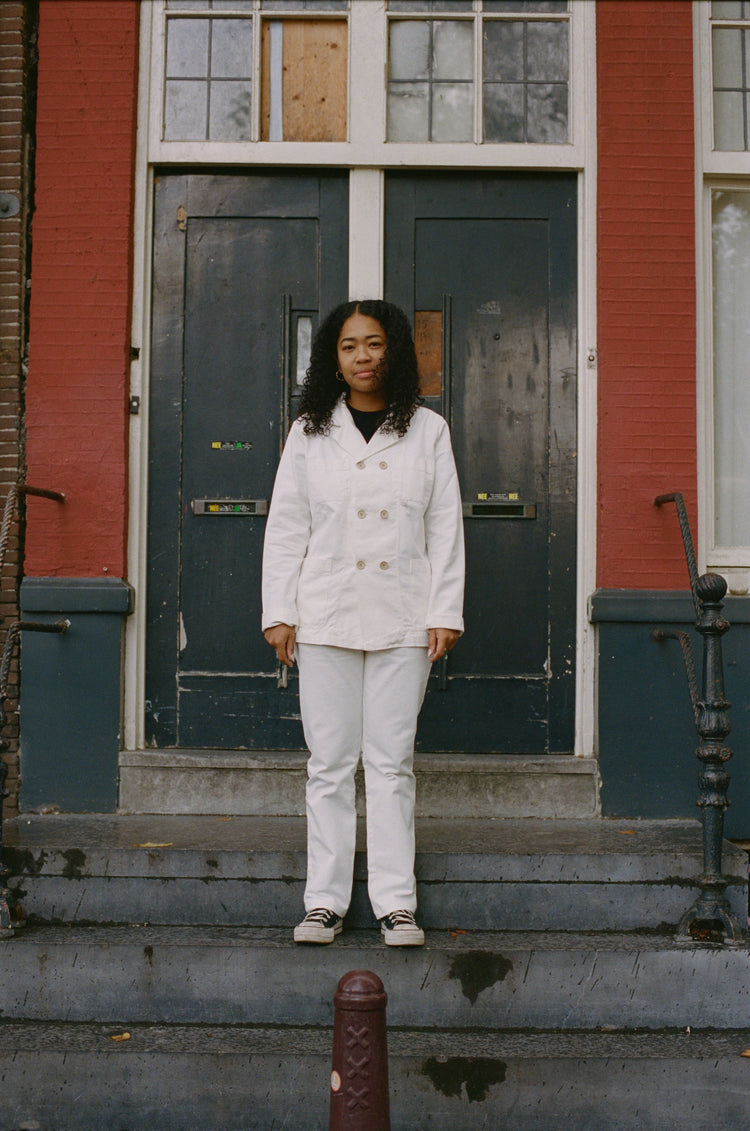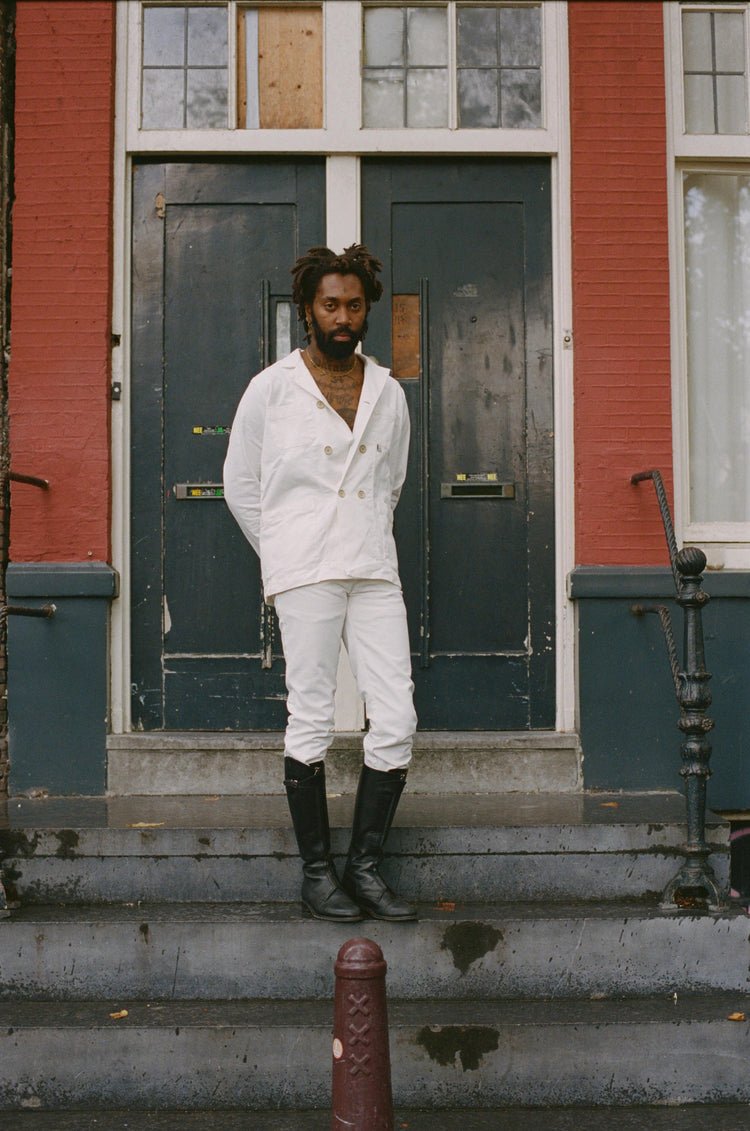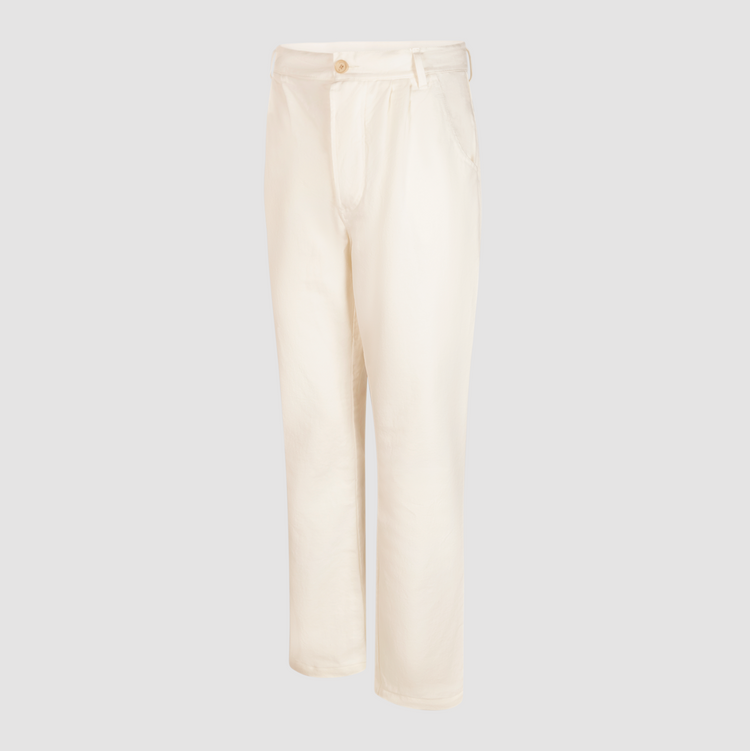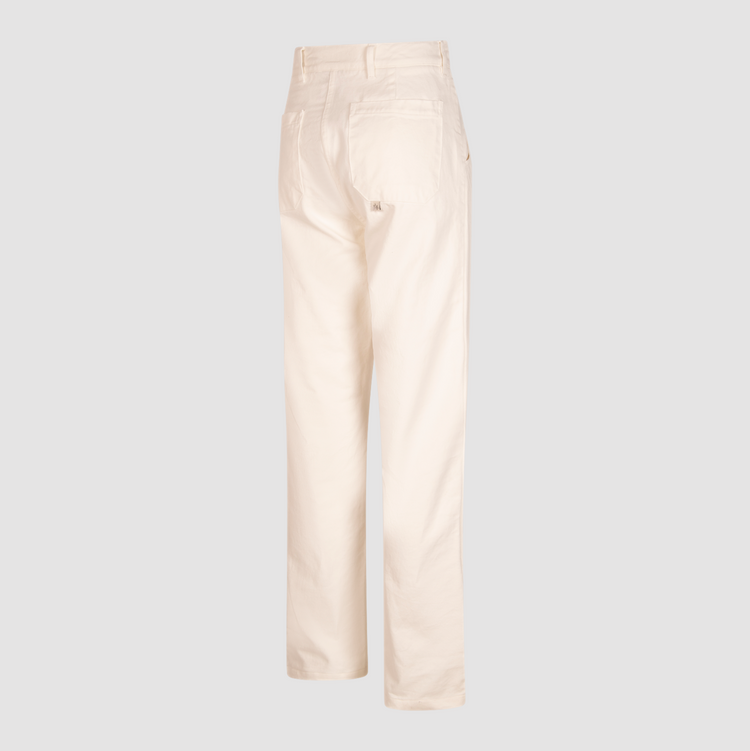 THE SUIT
The design of our suits is minimalistic. All our suits are made out of 100% cotton and consist of a jacket and pants. They are unisex and have our signature 4 patch pockets design. Durable, made for everyday wear, fit all gender and age, from XXXS to XXL.
SHOP THE SUIT